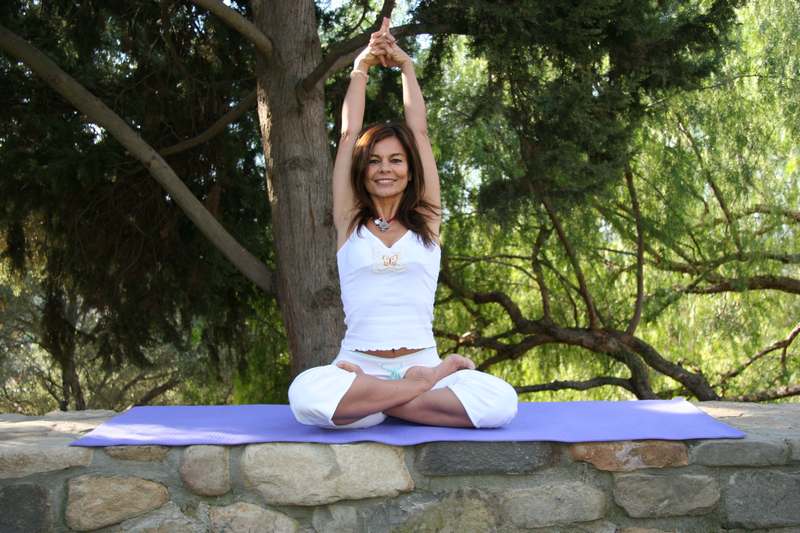 "Mihaela brings not only her expertise in the Yoga of Joy to students, but also a deep knowing of the body consciousness and how it is impacted by the energy yoga generates.
With a beauty emanating from within, Mihaela narrates her class with information on the life and philosophy of Yuan Miao, as well as her own expansive knowledge of religious and spiritual practices and traditions.
I, personally, have benefited from the mudras, mantras, and positions of the Yoga of Joy – culminating in the opening of my central energy channel – a very real and profound experience resulting in a sense of well-being and peace. A session with Mihaela is a complete immersion in the prayer that is yoga and I value each hour spent with her in this practice."
Lynda M. Pinizzotto, Ojai, CA
"Mihaela, thank you so very much for the wonderful heart opening I experienced in your class. Simultaneously, I heard a loud snap from my heart area as I 'saw' an overlap in my heart uncouple. Beautiful! Practicing the Yoga of Joy with you has been incredibly supportive during this time of change and transformation on our planet."
Diane "Viva" Thomas, Ojai CA
"My time spent with Mihaela during her retreat was nothing short of magical. From sunrise to sunset, she taught, inspired, and shared her many talents. Her ability to impart love and wisdom are surpassed only by her beautiful heart and spirit. I was honored to spend such insightful and intimate time with her and eagerly look forward to the next time."
Sharon Wells, Los Angeles CA

"Mihaela's Yoga retreat was an oasis of peace. Mihaela shared powerful exercises drawn from her quest for esoteric knowledge and her understanding of a wide variety of yoga techniques. She is the best of teachers as she is also a student; always open, always learning. I am so grateful for the time we had, which helped me to slow down, center, and recharge. To know Mihaela is truly a joy!"
Miria S, Los Angeles CA
"I stayed at the Ojai Retreat – a great B&B with affordable rooms in a beautiful hilltop setting – where yoga is offered to guests. Mihaela offered to conduct a class, personalized to me, and suggested we conduct the session in one of the B&B gardens – a great setting with a little waterfall.
This was one of the best, and most unique, yoga classes I've ever taken. Combining conventional yoga with Qi gong and Tibetan Vajrayana Yoga (I've never done the latter two). Mihaela led me through a true mind-body workout, helping me cut through emotional and physical blocks.
I'm not a particularly spiritual person, but I found myself emotionally awakened/clarified from her class. I feel a sense of indescribable gratitude that I carry with me!"
Timothy T, Altadena CA
"I'm recovering from fibromyalgia. The morning yoga session has been utterly wonderful. Mihaela's Yoga of Joy combined postures with mudras incorporating acupressure points. Wow!! Think I'll go dance by the sea."
M. Garman, San Jose CA
"Wanted to extend a special thanks to you from the bottom of my heart for such a wonderful retreat experience in Ojai. I loved the way you guided us through our minds and heart. Loved your radiance and positivity."
Sapna Goel, Los Angeles